Divination Experts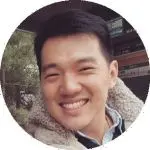 Sean Chan is one of the leading practitioners in Asia specializing in BaZi (八字), Zi Wei Dou Shu (紫微斗数), Qi Men Dun Jia (奇门遁甲) and Feng Shui (风水). Recognized as a thought-leader in the field, he hopes to get everyone to approach the subject the way the Chinese sages intended.
Laurent Langlais is a Feng Shui master, consultant and expert based in London and accredited by the International Feng Shui Guild (IFSG). He is consulting in Feng Shui, Chinese astrology: Bazi/Four Pillar of destiny and date selection (Qi Men Dun Jia). His Sifu in Asia is Master GK Ham, 72 Gen of the Han Wu Lineage汉五派 (Grandmaster Lau Kai Chi).
169 Mare Street London, United Kingdom
Joey Yap is the founder of the Mastery Academy of Chinese Metaphysics and Chief Consultant of the Joey Yap Consulting Group. He is the world's foremost authority in Chinese Metaphysics and a prolific author of 182 books and counting.
Joey Yap Consulting Group Sdn. Bhd, 19-3, The Boulevard, Mid Valley City, 59200 Kuala Lumpur, Malaysia.
Other Practices