If you're into feng shui, you've probably heard that houses at the end of a T-junction have horrible feng shui. It is said that people who live there will experience severe loss.
Quite scary, isn't it?
However, I'm telling you that the feng shui of those houses may NOT be as bad as you think or as people say. In some cases, they actually help the occupants to gain wealth. So if you happen to live in one, there's no need to freak out.
I am not refuting this feng shui concept. Instead, I am providing you with an approach so you don't fall into the fallacy of generalization. After all, there are about tens of thousands, if not hundreds of thousands of homes in the U.S. that's located the end of T-junctions. Not all of them who are living there are experiencing "severe loss", are they?
To understand why, we need to first understand why houses at the end of T-junctions have bad feng shui.
Why Feng Shui Dislikes Houses at the End of T-junctions
One of the main reasons is that the Qi, or "energy", coming directly from the road is coming straight towards the house. This type of Qi is detrimental to the occupants of the house because it's too fast and strong. Just think of wind or water currents that are flowing at very high speeds. Physical objects within its path will definitely sustain some type of damage.
Some experts call this type of bad feng shui as "poison arrow". For those of you unfamiliar with this term, it is usually used to describe a long, narrow, and straight pathway. This can apply to long corridors, alleys, and T-junction streets.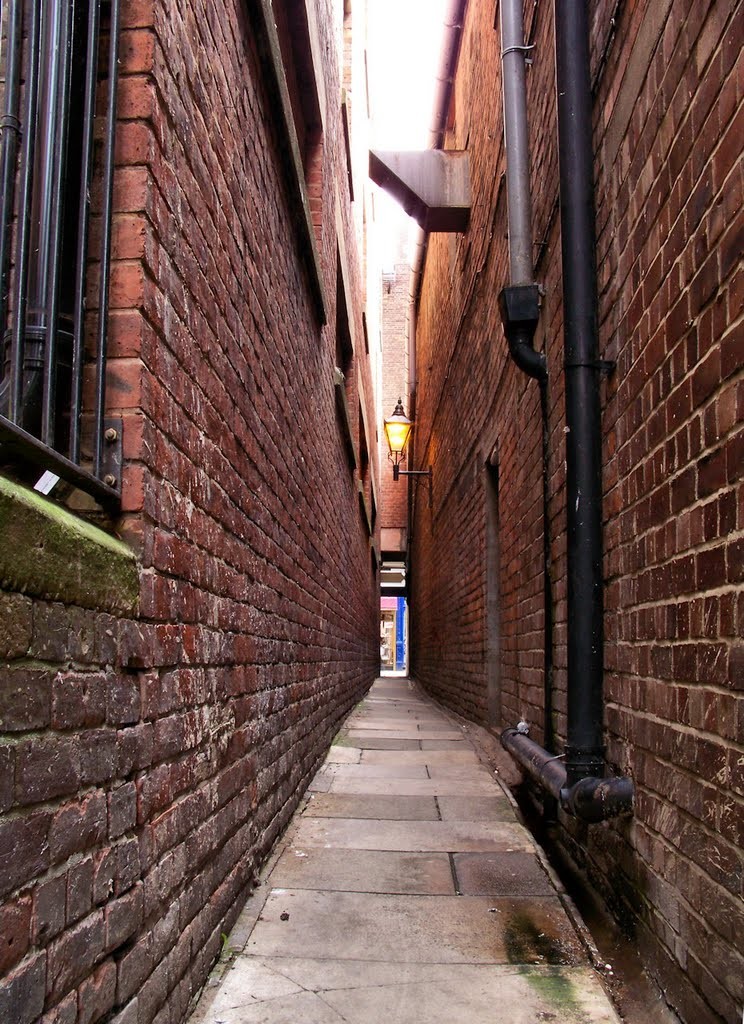 Origins and Historical Context
Where this concept came from is highly debated. However, there is one explanation which made sense to me.
In ancient times, streets were used mostly by foot-traffic and horses. When horses come sprinting in one direction, the horsemen can lose control and fail to stop before they run into the home or structure at the end of the junction. It's also harder for horses to make a sharp turn when they're traveling at a high speed, and this is especially true if the street is too narrow. The scientific term behind this is called inertia and is commonly understood as Newton's First Law of Motion, where an object will remain at motion unless another force is applied to it.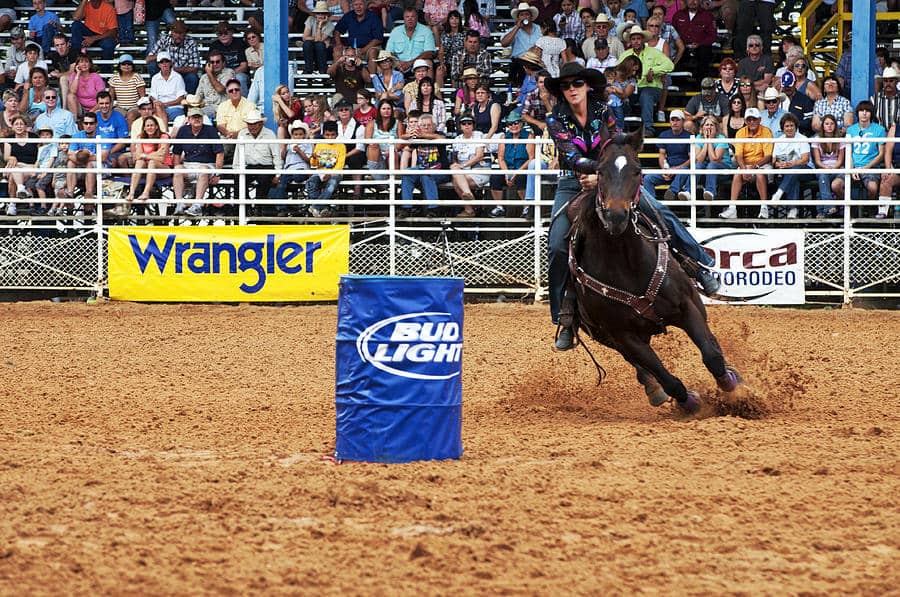 Perhaps that is why houses at the end of T-junctions have bad feng shui. After all, horses can weigh up to 1,000 lbs (about 450 kg) and can do quite some damage if they come crashing into your home. This helps explain why one of the ancient remedies to this solution is to erect a boulder at the end of the junction, because a well-placed boulder can sustain heavy impacts without needing maintenance and repairs.
So what are the consequences of living at the end of a T-junction? At the end of a "poison arrow"? Here's what's commonly said around the web.
What Might Happen to Its Occupants
Severe Loss: The bad feng shui caused by living at the end of a T-junction can create severe loss, such as loss of job, money, or health. Most of the time, you will not be living happily in this house.
Experiencing "severe loss" makes complete sense for those that have horses (or cars) that come crashing into the house. Just the repair cost alone would be enough to bankrupt someone, and we're not even talking about the frequency of these accidents. These monetary losses can lead to severe mental stress that'll ultimately affect the person's health.
Many Feng Shui experts suggest the use of bagua mirrors as cure because it reflects the negative incoming Qi away. The convex mirror is best for this situation.
Indecision: Symbolically, people living here are usually "at a crossroads". They will have trouble making decisions and progress and movements may seem to be blocked.
Spiritual Encounters: There are also sayings where this type of house has more visitations from "spiritual beings". It is said that spirits traveling along the road does not know how to make a turn at the T-junction, thus ending up entering the house at the end of the T-junction. Most Feng Shui experts use the feng shui bagua mirror as a remedy for this problem.
Shop Our Feng Shui Bagua Mirror Collection
Whatever the consequence or reason, we know that feng shui highly advise against living at the end of a T-junction.
But that's just what feng shui says. What about hearing from those who actually lived there?
Top Reasons Why T-junctions are Disliked
Many people have lived at the end of a T-junction to tell their tale. Though some people have credited their losses (divorce, loss of job) to the T-junction feng shui, not all have experienced "severe loss" as mentioned above.
Here are some reasons why people disliked living at the end of T-junctions, as mentioned in the forums on Trulia and Zillow (the forum on Zillow has been removed):
Headlights
This is the most common complaint I've heard from people living at the end of T-junctions.
I'm sure most of us DON'T like to be under the spotlight. That is what the police does to you when they pull you over at night. That is what the light towers are for at prison. It is used to single you out. It is to make you feel like you're "targeted".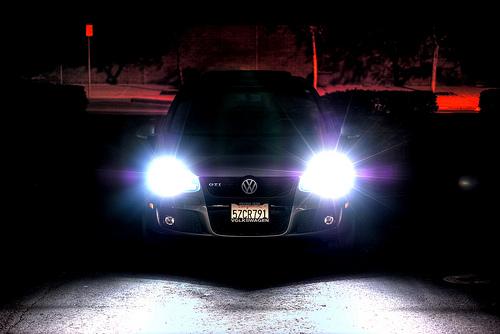 At night, the headlights of the incoming cars will shine directly into your house. These headlights can be quite a nuisance, especially if the T-intersection is a busy one. You are likely to be distracted because your attention will heedlessly go to the movement of those headlights or the shadows casted by those lights. At times, you may even feel like you're the "target" of the incoming car.
Although this was the most commonly cited nuisance when living at the end of a T-junction, it can be remedied by closing the blinds or pulling the curtains together. Though some light may still shine through, these effects can be greatly minimized.
Noise
People like to live in quiet neighborhoods, and most are willing to pay a premium for it. When you live at the end of a T-junction, however, you won't be enjoying too much tranquility.
First, it's because there's more traffic. Instead of one street, you are living at an intersection of two streets. This usually means more cars driving around where you live.
Second, there's at least one stop-sign at these junctions. This means more stop and go traffic where you'll be hearing cars braking and accelerating. Hopefully your neighbors don't drive one of those noisy Harley Davidson motorcycle or other types of muscle cars.
Pollution
Automobile speed changes bring more than just noise. It also brings an increased level of pollution.
Whenever a car starts accelerating, it pumps gasoline into the engine, resulting in an increased level of exhaust fumes.
So if you like to keep your windows open, you are likely to smell those nasty fumes. Of course, this depends on the wind direction and whether that automobile has passed a smog check.
In the long run, exposing yourself to this pollution can definitely cause a "loss in health".
Accidents
Accidents are the second most common complaint.
From a story that I've read on Zillow, a person used to pass by a home at a T-intersection of two major roads every day when he was attending high school. It seemed to him as if a car would hit the house every six months.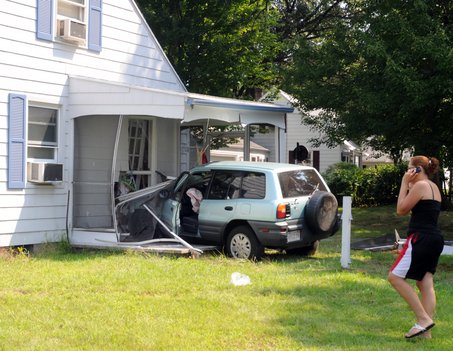 Another person provided a story where a sleepy driver, at 3 am, didn't notice the T-intersection with a stop sign and just kept driving. His car ran into the house at the end of the T-junction, into the living room all the way to the kitchen.
With that said, every car driving towards the house has a potential to crash into it. They can range from human negligence such as drunk driving, sleepiness, and poor eye-sight, to mechanical failures such as faulty brakes and blown tires.
Why T-junctions may NOT be as bad as most people say
If you look closely, you'll notice that feng shui dislikes speedy Qi that rushes to the house. As for humans, they dislike the nuisances brought by automobiles and incoming traffic.
But what if we take the automobiles out of the picture? And what if we can slow down the incoming Qi?
I believe that if we can slow down the speed of the incoming Qi and traffic, living at the end of the T-junction won't be as bad as most people say. Here's what I mean.
Shorter Streets
A shorter street that faces the house means that the "poison arrow" is also shorter. This means that its negative effect is greatly reduced. By shorter streets, I mean that the length of the street is only about 100-200 feet (30-60 meters).
But the shorter street should not be a one-way street or a narrow street. The street should allow at least two cars that are traveling in opposite directions to easily pass by each other.
As for human concerns, shorter streets mean cars have less distance to accelerate. So even if a car is experiencing faulty brakes at that moment, the accident would not be as damaging.
Speed Allowed
By speed allowed I mean two things – the legal speed limit and the curvature of the street. The legal speed limit can deter drivers from speeding and should reduce the number of accidents as described in some of the stories above.
On the other hand, a curved road is a natural way to prevent speeding. In feng shui, the curvature would not make the Qi come rushing like a "poison arrow". In other words, the Qi would not gain enough momentum and strength to bring "severe loss."
"Dead" Neighborhood
What if you live at the end of a T-junction where there's absolutely no traffic of any sort, even though the road that leads to your house is long, straight, and narrow?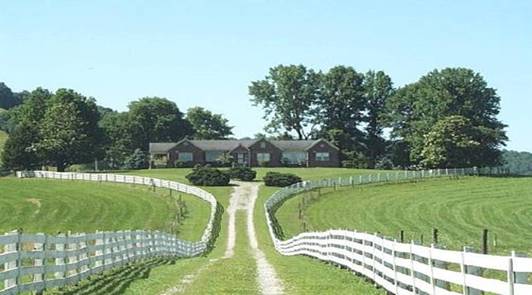 In this instance, you'll definitely avoid the headlights, pollution, noise, and accidents. Although you may feel that the neighborhood is "dead" quiet, the tranquility and peace that you're able to enjoy is unmatched.
Living in a "dead" neighborhood is also likely to solve the "poison arrow" issue. With less traffic, there will also be less energy pointed towards the house, which is unlikely to create any serious problems.
Some T-Junctions Actually Bring Auspicious Feng Shui
Not all T-junctions will bring the detrimental T-junction Feng Shui. First, to fit the definition of T-junction, the size of the road, size of the house, the surrounding of the road, and the surrounding buildings all need to be considered.
Also, there's the direction of the incoming T-junction, which could bring auspicious Qi. This depends on which direction it's coming from and time. I offer a service that can help you identify whether the T-junction will bring fortune or not.
Conclusion
Living at the end of T-junctions can be quite stressful for some. Most people are bothered by the noise, headlights, pollution, and the potential for accidents from incoming cars. Plus, feng shui says that it brings "severe loss" to the occupants of that house.
However, not all T-junctions are the same, and not all of them bring nuisance and bad feng shui.
If the street leading to the house is short, curved, or has minimal traffic, there will be less energy pointed towards the house, which and unlikely to bring any negative effects.
Do you live at the end of a T-junction? What was your experience? Please share your thoughts using the comment below!
Feng Shui practitioner and blogger of Feng Shui Nexus. I've witnessed the efficacy of Feng Shui, astrology and divination. Here, I share my knowledge and experiences with you to get you closer to your goals and dreams. Subscribe to get email updates or follow us on Facebook, Twitter, and Pinterest.