You want feng shui to make a positive impact on you, don't you?
Well, I'm assuming you do, that's why I'm telling you NOT to do feng shui yourself.
Why? Here's the short answer: More than likely, your feng shui diagnosis of your home will be incomplete or inaccurate.
But why is that?
Because I am assuming that you are not an expert in feng shui. Also, I'm assuming that you're reading feng shui tips here and there on the internet, which only gives you half the story (or less), which is not enough for you to do a comprehensive feng shui diagnosis.
Because Following Feng Shui Tips are NOT Enough
Don't get me wrong. Most feng shui tips are great.
However, they don't prepare you enough to do a deep dive into the feng shui of your home, which prevents you from setting up feng shui that brings a long-term sustainable impact on your life.
Additionally, simply doing the correct feng shui for your bedroom won't do the trick. That's because feng shui, like any other body of knowledge, is quite extensive. It covers MUCH more than just the bedroom.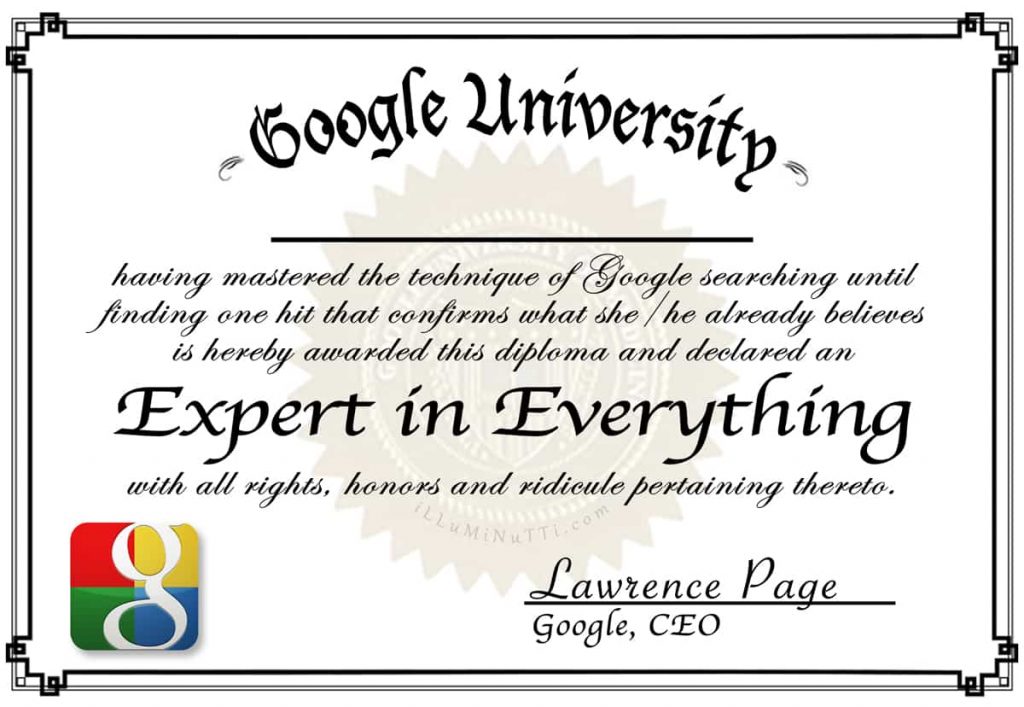 Here's how Diane Gallin, a feng shui expert, describes this as one of the feng shui misconceptions:
"…One caller asked if I could just 'feng shui' her bedroom since she had recently hired a decorator and was suffering from relationship problems. When I explained that authentic feng shui doesn't work that way and that her own birth chart and building's location, compass directions and construction date have far more influence over her experience than simple room décor, she was caught off guard. This is one of the most widely held myths of authentic feng shui and its correlation to luck.
As it turned out, there were several remarkable issues with the building that contributed to her problems, having nothing to do with the bedroom's décor. Of course there are generic steps everyone can take (or avoid) to improve their surroundings, but meaningful shifts require a critical and holistic approach to land forms, architecture, design details and timing. This is the wisdom of authentic feng shui."
The internet can only teach us so much. Although you can get tons of free tips, they are only bits and pieces of information, not enough for you to do feng shui in a holistic and impactful way. Further, you might even be implementing a feng shui misconception without you knowing!
Let me use examples from other bodies of knowledge to illustrate.
Incomplete Knowledge Leads to Inaccurate Findings and Bad Results
Feng shui is similar to other bodies of knowledge, and having incomplete knowledge (and sometimes experience) will prompt you to jump to the wrong conclusions, mostly because you may miss or overlook something critical.
I especially like to compare feng shui to other professional knowledge such as medicine and law. Let me use them as illustrations:
Incomplete Medical Knowledge Leads to Misdiagnosis
Most of us do a health checkup regularly to see what types of health issues we have. A good doctor is able to identify what is wrong, how to cure you, and the best way to cure you depending on our habits, allergies, and other bodily conditions.
I'm sure all of us have experienced a cold or a flu, so let me use this as an example.
When you are experiencing cold or flu-like symptoms, you goal is to get better. You may go to the drugstore to purchase a cold relief medicine that you've always used – just to find out it doesn't work like before. You start trying other types of medicine and implement other tips you found on the internet, only to find out that you are not getting better. You don't really know what to do next.
If you go to the doctor, he or she can tell whether you have a virus, bacterial infection, or a common cold, which is something you can hardly tell if you were diagnosing yourself. The doctor will also ask you a series of health-related questions so he/she can recommend the best kind of treatment for you (or if any treatments are needed). They help us know what is really happening and how your cold or flu should be treated.
Incomplete Legal Knowledge is Disadvantageous in Court
The same applies with law.
A law case has a set of facts about what had happened. With that set of facts, a good lawyer can probably identify 20 relevant case laws and statutes, while a junior lawyer can probably identify 10. For us layman, we can probably identify one or two if we just do some search on the internet. More than likely, it's the other 18 relevant case laws and statutes that are the game changers in this law case.
So let's use the example of an innocent man being tried on a murder case. The goal here is to get the conviction acquitted.
Most of us that watch TV know that self-defense and insanity can help defend an innocent in a murder trial. But there are a couple more other defenses that most of us don't know of, such as mistaken identity, defense of others, exercise of duty, and accident or misfortune. Unless you're an expert or have experience with criminal law, you probably have never heard of these defenses to murder. This is why in USA, judges almost always appoint a public defender to an accused criminal.
Further, knowing the existence of these rules is one thing, and knowing where and how to apply them is another. The latter comes from knowledge and experience, which can hardly be acquired by reading a few short articles on the internet.
Comparing Feng Shui to Medicine and Law
Practicing feng shui is similar to practicing law or medicine. Expert knowledge is required for a holistic and reliable diagnosis and analysis.
If the source of your feng shui information is online, you are only working with bits and pieces of information, and you will likely jump to the wrong conclusions and get unintended results. This is because you may overlook or fail to notice important factors and considerations, either from a misdiagnosis (like the medical example from above) or from a lack of knowledge of the rules (like the law example from above).
Let me reiterate – feng shui tips are great. But following those tips without proper knowledge will NOT bring you what you were looking for from feng shui. Here are the main reasons why:
First, it's because everyone's house is unique. A feng shui tip applicable to a house may not be applicable to another house.
Second, it's because implementing one tip may affect another tip that you implemented. For example, a feng shui enhancement here may neutralize a feng shui cure somewhere else.
Third and most importantly, you may not even be aware of a negative feng shui that is currently hurting you. In other words, all the feng shui tips you applied may not be working because of a pre-existing negative feng shui.
Feng shui solutions are not silver bullets. It cannot be applied to all situations and have the same result, because everyone's feng shui circumstances are different and unique.
To help you understand why, let me give you a brief overview of the scope of feng shui:
What You May Overlook if You Feng Shui Yourself Without Proper Training
We all know that the knowledge of medicine and law is vast and deep (that is why we have medical and law schools for that). The same goes with feng shui, which I think is quite vast and deep as well. Let me give you a brief overview of the scope of feng shui's body of knowledge and application:
1. Understand the Five Elements: Everything has its five elements. First, you need to able to identify how each object can be interpreted using the five elements (see Donna's quote). Next, you need to know the relationship between these elements so you can balance them.
2. Identifying all the Negative Feng Shui (Sha): The first step is to be able to identify whether there are any negative feng shui that is harming you. You'll need knowledge on the different types of negative feng shui to do this properly.
2.1 The House's Surroundings: This includes what's around the house. A negative feng shui (Sha) can include man-made feng shui hazards such as hospitals and graveyard, a bad land form, the shape of the road, and elevation of the land. Sometimes, this applies to a larger scale, such as a city (see a feng shui analysis on the city of Shanghai by Howard Choy).
2.2 The Front Door: Your front door should avoid all types of negative feng shui from the outside. This includes T-junctions, humongous trees, electric poles, and many others.
2.3 The House's Interiors: Sometimes modern interior design brings negative feng shui without us knowing. This includes slanted ceilings, beams, and overall architectural design.
2.4 Other Taboos: There are countless feng shui taboos, and sometimes it is hard to distinguish whether a taboo is part of cultural beliefs or classical feng shui. For instance, a feng shui taboo is having a mirror facing the bed.
3. Curing all the Negative Feng Shui (Sha): Being able to identify negative feng shui is one thing. Knowing how to cure them is another. This is where a Feng Shui Consultant needs to check for other factors (listed below) before recommending a solution, because a cure is not applicable to everyone.
4. Checking the Flow of Qi: This is where you take a good look at the floor plan, where you analyze the location of the front door, the windows, and the doors of each of the room. This also includes where the kitchen, restroom, and bedrooms are located relative to each other and relative other areas, such as the living room or the dining room.
5. Checking the Personal Feng Shui Requirements: This is mostly about the personal Kua as dictated by the Eight Mansions Feng Shui. If you don't know your Kua number, you can get your personal Kua by using this calculator. But again, knowing your Kua is not enough, because you also need to know how to apply it to your home and your personal space.
6. Checking the House's Feng Shui: This includes checking the direction of the house and where the front door is faced towards. With this information, you can determine the five elements of the house, identify where the wealth sectors are, and many others. Different schools of feng shui have different approaches to this.
7. Understand How Time Influences Feng Shui: Just as how the Earth has seasonal cycles, feng shui also has cycles based on time, according to the Flying Stars Feng Shui. Meaning, the auspicious areas, as dictated by the stars for wealth, career, and love, would rotate around your house annually. Knowing how to use the annual Flying Stars for feng shui can greatly help you achieve your life goals.
8. Know How to Enhance Feng Shui: After identifying and curing bad feng shui, you can then enhance the feng shui of your home to improve various aspects of your life. To do so, you'll need to integrate all of the knowledge mentioned above. Some examples of feng shui enhancements include placements of water features, aquariums, plants, and other objects. Not knowing what you're doing can sometimes bring more harm than good.
Countless rules and tips can be written from feng shui's body of knowledge. When we add the variations of the different types of houses, the individual, and time, perhaps the tips can grow to tens of thousands or more.
Lastly, there's the element of experience. If you choose to feng shui yourself, you need to know how to interpret feng shui correctly. Interpreting feng shui with a lack of experience will sometimes make feng shui seem absurd and will definitely not get you the best result. This article by Howard Choy teaches you about the difference between correlative thinking and logical thinking and how to use these types of thinking to interpret feng shui correctly and how to practice it holistically.
This is why simply reading feng shui tips is not enough for you to do feng shui yourself. It is likely that you will miss out on critical feng shui factors needed to bring a positive impact on your life.
The same thing goes with asking a Feng Shui Consultant a simple question such as: "is my aquarium placed in the correct place?" It is hard for them to give you a proper answer without seeing the full picture. It's like asking a lawyer whether you can win a case without giving the full set of facts, or asking a doctor whether you can take a specific pharmaceutical treatment without doing a health check-up.
Conclusion
Because of their knowledge, experience, and training, a certified Feng Shui Consultant can identify what needs to be cured and how to cure them within your unique situation. Other times, they may even see opportunities when dealing with negative feng shui, where they can suggest adjustments that'll transform them into positive Qi instead of neutralizing them.
So if you REALLY want to use feng shui to work for you, I suggest that you either hire a consultant (or at least talk to an expert) or start taking the proper Feng Shui courses and training. The session will usually take a few hours, because they will need to take a good look at your home before they can give you meaningful cures and enhancements that'll improve your life in the long-run. And just like consulting with any professional, remember to always get a second opinion!
Have you tried to feng shui yourself? If so, how did it go? Please share your thoughts by commenting below!
Feng Shui practitioner and blogger of Feng Shui Nexus. I've witnessed the efficacy of Feng Shui, astrology and divination. Here, I share my knowledge and experiences with you to get you closer to your goals and dreams. Subscribe to get email updates or follow us on Facebook, Twitter, and Pinterest.